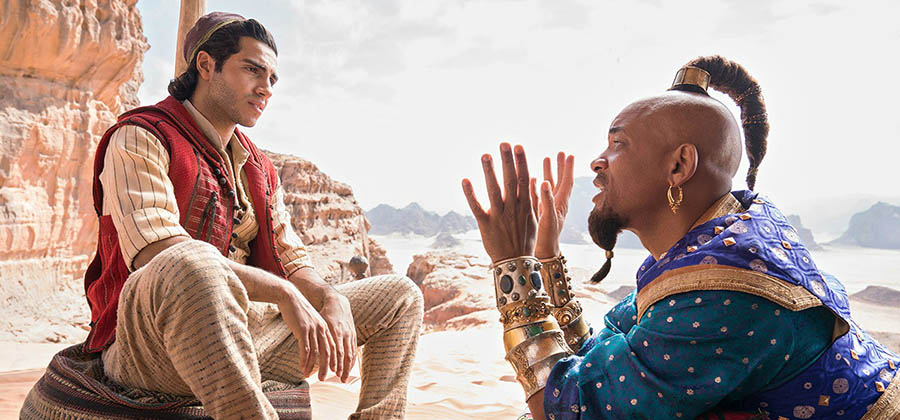 Tickets are now on sale for Disney's Aladdin, in theaters May 24.
Inspired by Disney's classic animated tale, Aladdin spins an all-new live-action adventure about the streetwise titular character, played by Mena Massoud. Aladdin falls for the strong-minded and self-determined Princess Jasmine (Naomi Scott), who definitely does not act like any storybook character we read about as children. Aladdin and Jasmine get tied up with an unusual, powerful and altogether charming Genie (Will Smith), who has plans of his own for the trio.
Guy Ritchie directed; he's probably best known for his witty reinventions of familiar big-screen characters, such as Sherlock Holmes, The Man From U.N.C.L.E. and King Arthur: Legend of the Sword; John August (Scary Stories to Tell in the Dark) wrote the all-new screenplay. The film features new recordings of original songs from the animated classic, as well as new music and songs.
To celebrate tickets going on sale, watch our exclusive conversation with Aladdin star Mena Massoud below.
Aladdin opens in theaters everywhere on May 24. Tickets are now on sale! Get yours today for the entire family.