After more than 10 years, fireworks are returning to 
South Dakota's Mount Rushmore National Memorial!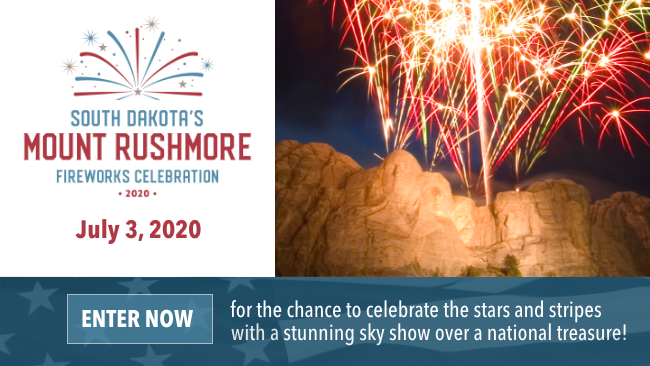 Apply for a chance to attend this historic event through Recreation.gov!

The Park will be closed to the general public for the events on July 3 and only open to those who secure tickets through a lottery on Recreation.gov. For details about entering the lottery, visit Mount Rushmore National Memorial Fireworks Lottery page.

Don't let your chance to witness this view in person pass you by!

The lottery closes tomorrow, Monday, June 8 at 9:59pm MT.

Mark your calendars, break out your best red, white, and blue, and enter the lottery to attend this *booming* event.