What's the most romantic movie you've ever seen?
Nothing is more COVID-friendly than sitting back and enjoying a romantic movie this Valentine's Day. Here are our Top 10 picks for the most romantic movies to watch this holiday!
#10: Valentine's Day (2010)
How could we not include this film? From Bradley Cooper to Taylor Swift to Ashton Kutcher, this all-star cast brings love triangles, plot twists, and good old romantic comedy to the screen. It will get you right in the mood for the sweetest holiday.
#9: Bridget Jones's Diary (2001)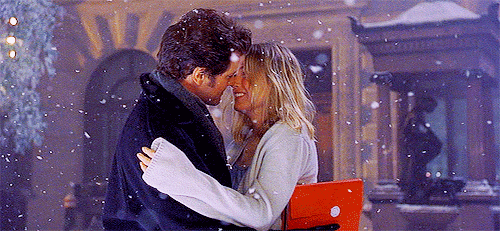 It may not be your classic love story, but Bridget Jones's charming personality and relentless search to find love is the most relatable movie you'll watch this year.
#8: Casablanca (1942)
Considered the greatest love story of all time, this old Hollywood classic will put you in a romantic daydream. We highly recommend it if you love black and white!
#7: How to Lose a Guy in 10 Days (2003)
"V-Day" doesn't always have to be serious- sometimes it's just meant to be fun! And that's exactly what this rom-com is, all thanks to Kate Hudson and Matthew McConaughey's undeniable chemistry.
#6: Romeo and Juliet (1968)
Franco Zeffirelli's 1968 version of Romeo and Juliet is simply a fairytale. It's romantic, stays true to Shakespeare's original text, and will get us all ready to fall in love this Valentine's Day.
#5: Somewhere in Time (1980)
You may have never heard of this one, but our favorite Superman – Christopher Reeve- and the beautiful Jane Seymour deliver one of the most- if you may- "timeless" stories about love. Filled with love, time-travel, and a little bit of magic, this movie was destined for Valentine's Day.
#4: Endless Love (2014)
The 2014 version of Endless Love is truly better; with amazing actors, gorgeous scenery, heart-beat summer romance, and soulmate energy, this movie will make you believe in love.
#3: Crazy, Stupid, Love (2011)
Starring Steve Carrell and our favorite duo, Emma Stone and Ryan Gosling, this movie is all about the ups and downs and craziness of love. From its laugh-out-loud humor and unexpected plot twists, this movie is certainly underrated and deserves a top spot on our list.
#2: Pride and Prejudice (2005)
You knew somewhere Jane Austen would have to make it on our list. We can't decide what's more romantic about this film- the breathtaking views of England's countryside or Keira Knightley and Matthew Macfadyen's chemistry. This powerful love story will leave you speechless.
Honorable Mentions
Before we reveal our top pick, here are some honorable mentions:
Twilight (2008)
Valley Girl (1983)
Return to Me (2000)
Lady and the Tramp (1955)
#1: The Notebook (2004)
Everybody's favorite. Nicholas Sparks gave us The Notebook– the ultimate story of love. Starring Ryan Gosling and Rachel McAdams, this is THE movie to watch this Valentine's Day.
Alright, that's it for our list, make sure to check out one of these movies & don't forget to have the sweetest Valentine's Day!